TotalSpaces2 allows you to assign a hotkey or hotcorner to Single desktop exposé. This feature will expose all the windows on your current desktop allowing you to see all of them in a glance. A title is displayed for those windows that have one.
Clicking on a window will bring it forward and exit Single desktop exposé.
Activating the hotkey or hotcorner again, or simply changing space will exit this mode.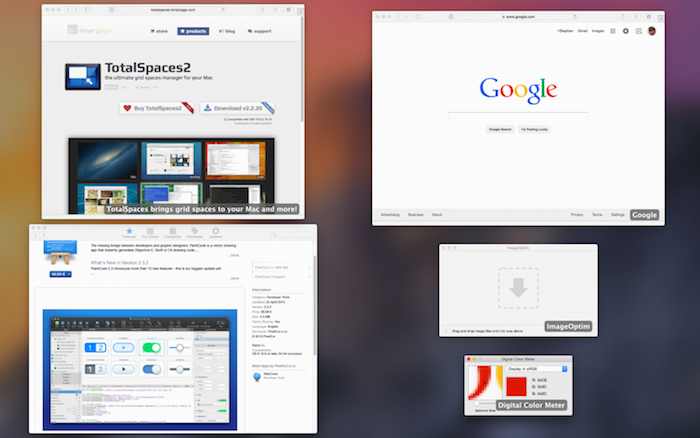 » Next Overview grid backgrounds